09 . 05 . 14
Interactive Game For Osheaga Music Festival 2014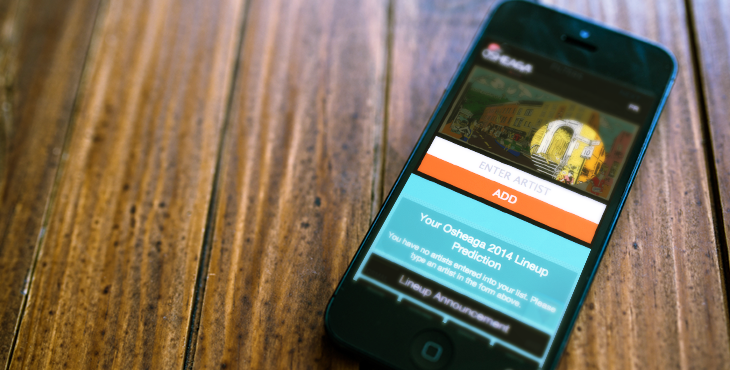 How could Osheaga Music Festival prioritize it's large pool of existing newsletter subscribers while also gaining thousands of new eyeballs with a single gesture? The idea; to create an interactive "Where's Waldo" experience that combined a contest component with a puzzle game wherein users would have a chance to guess and anticipate which performers would be headlining the 2014 festival before the official announcement only days away.
Subscribers and fans were invited to guess which bands and artists would be playing this year's festival by email and social media. A lush, densely populated illustration packed with secret messages and visuals that only diehard fans could untangle was commissioned.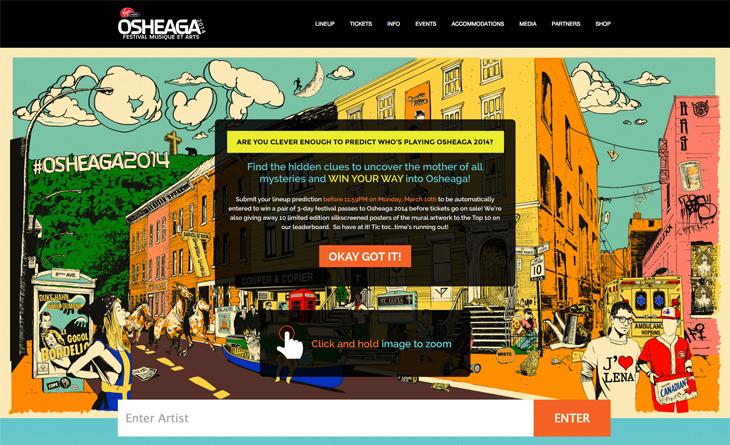 Face3 built a versatile app that could run on desktops, tablets and mobile devices that transformed the static illustration into an interactive puzzle game with real-time leader boards that users could compete against. It also had to be built quickly, but be robust enough to handle the tens of thousands of contest entries that ended up flooding the custom built back-end.
The gorgeous poster was transformed into a successful web promotion that drove traffic to Osheaga's main site while raising outsider festival awareness via the immersive puzzle experience in the 6 days leading up to the announcement of performers for the 2014 festival.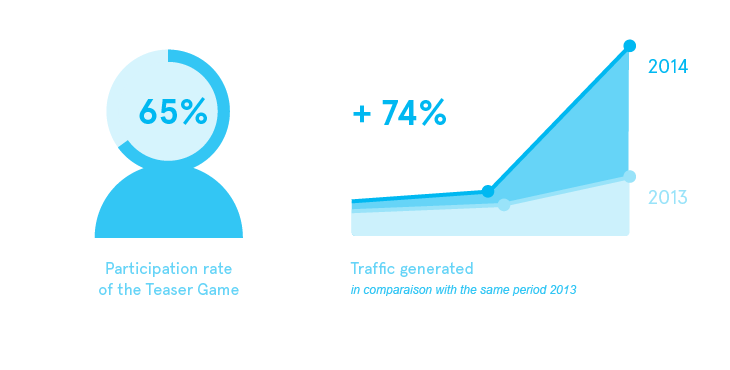 Need to reach us to discuss your project?